Abilists


Previous
Next
X
This site and abilities are optimized for viewing in Chrome Browser
,
Tested based on Chrome browser, some features may not work correctly in Safari, Firefox, and IE.
Abilists
Abilists is a work and evaluation platform inspired by the way you works. From open development source to your original service, you can host and review abilities, manage projects, tasks, and find professionalism alongside co-workers.
Ability
Abilists can express various people's abilities in the charts. You can compare with user various skills and help you decide the direction of your desired skill.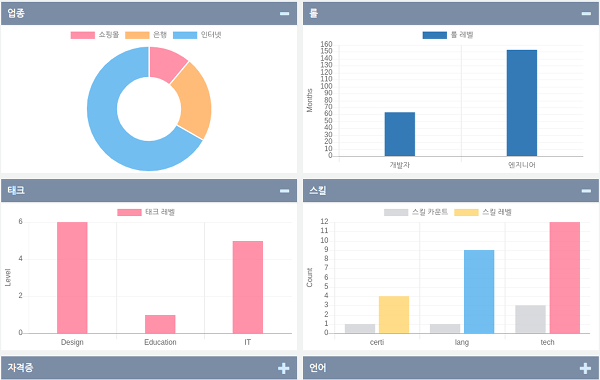 List
There are several experts in the list who can work together and show them in quick search results and easy-to-understand layout with the keywords you want.
Abilists is a talent management system that grasps the current technology and growth trends from an objective point of view. Manage profiles, career, eligibility, projects and tasks, and share information with colleagues. By sharing progress and achievement, it is utilized in everyday communication and information among staff is activated.
My list of my registration

You can check each user's abilities after making your My List on Abilists, and campare and see it at the higher level.
Available Database
| | Available |
| --- | --- |
| H2 | |
| Mysql | |
LITE, STARTER, PROFESSIONAL, ENTERPRISE
List
Try to maintence your abilities on Working value
---